VFX Portfolio
Digital Film Design
A collection of my VFX work covering
reels, short films and exercises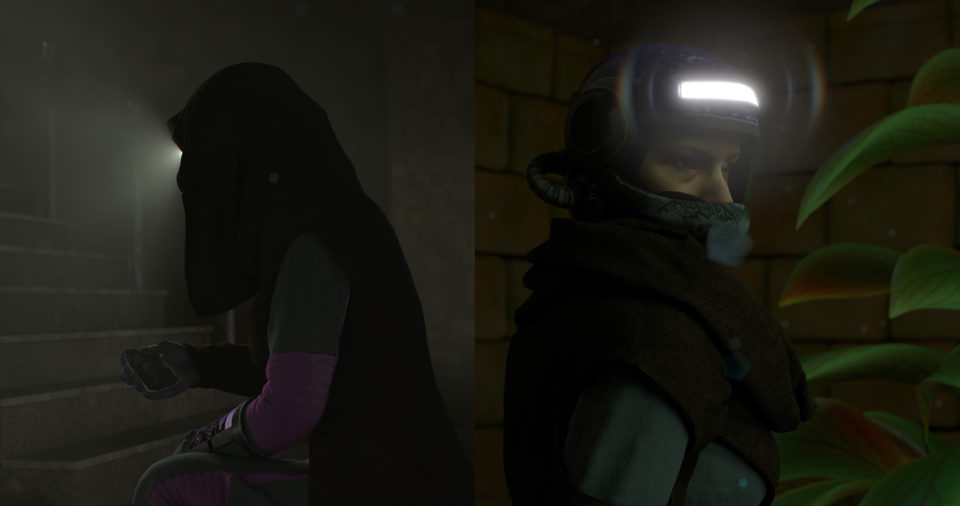 Bachelor Project
"Scavenger"
9
4
1903
55
8683
21
7.8 M
2570
388
Weeks
People
Work Hours
Shots
Frames
Assets
Polygons
Render Hours
Software Crashes
A personal project to study controlling flip fluids with custom velocity fields. The goal was to simulate the behavior of water in a container following a pendulum swinging motion without actually moving the container.
This is an exercise combining custom velocity fields and advection. A small storm contained in a sphere picking up static particles and creating a magical effect.
The behavior of this particle simulation is purely driven by VEX code. The goal was to have particles above a certain size hunt the surrounding particles. The emission color signifies either a prey particle coming into the danger zone around a hunter (red emission), or a hunter particle having caught up to and swallowed a prey particle (white emission).
This is an exercise to to achieve a smooth transition between a particle and a Flip simulation. The switch is controlled by the collision, in this case the particles turn into fluid on the second impact.
It's the first stage in building a rain interaction setup that I'm working on.
"Flower Power" was the result of a group effort as a final project at the end of the fourth semester.
It was produced over a span of about 9 weeks.
My personal contribution to this project consisted of the project management, FX, compositing and part of the modeling and rigging.
"In Your Head" was my first solo project and took place at the end of the second semester.
I produced this project single-handedly over a span of 6 weeks.
Also a group project, "Milk gone BAD" was produced over 6 weeks at the end of the third semester.
My main focuses were project management, live-action-filming, FX and compositing. In addition I took part in modeling and texturing.
An old design sketch of mine turned cloth sim. A fun little project with an outfit consisting of jeans, shirt and jacket.
As an addition to the main simulation of this outfit, I also made a turntable with some slight motion of the character and the cloth.
The cloth sim from "Scavenger" shown here with a little groove.
Some additional work in Marvelous Designer. Shading and rendering were done in Maya.